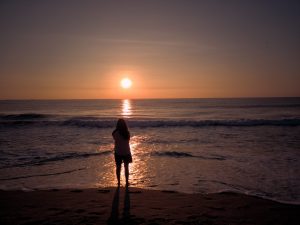 Hey there, Thank you for stopping by 🙂
I am Rithika. I always was a binge eater, an emotional and sensitive person. By the time I realized, my anxiety and stress levels were too high. Also too many health issues at a very young age made me even more depressed and my job was always to roam around hospitals. Not, everyone can understand the importance of mental health. I stopped sharing what was going on with me. Fears and emotions overcame my confidence. At the same time I was on many medicines, antibiotics, thyroid supplements, paracetamol, pain killers and what not.
And then during my low times, when my physical health also got disturbed, I understood that eating right and few other lifestyle changes can heal many issues like Thyroid, PCOD, Gastric issues, Obesity.
Also I decided, I have to travel as much as possible and if possible to travel alone. To travel to those places where I can connect more with people, can be myself, eat clean food and also enjoy nature. And voila, farm-stays came into my mind. I decided to visit only those farm-stays where "Natural Farming " is practiced as I don't want to get exposed to pesticides again.
Since I started eating clean and organic, sourcing organic food was a tough job to do. Though there were many stores which claim to be organic and you never know the authenticity of them, on top of that the prices were bomb.
That's when I decided to visit farms and share information of farmers who do "NATURAL FARMING", so that both people and farmers get to interact directly and would benefit both of them.
Once I started eating clean and organic, along with following some home remedies, which I've got to know from many people either directly or from YouTube, I got some very good results. For example my thyroid levels came down, periods started getting normal though I still fight with my anxiety, depression and other issues but I firmly believe I am on the right path to heal myself completely.
I want to create awareness on how important it is to stay healthy (both physical and mental well-being). I personally have experienced how mental health can effect one's physical health. I started developing more interest on these areas and started pursuing online courses related to "Gut health" and "Nutrition"  which are offered by the institutes like "Harvard" and "Stanford". Also, I am currently undergoing "Health coach training program" from "Institute of Integrative Nutrition".
I hope my experiences and the content here helps you and add value to your daily life.
Happy Reading!