What is it called in different languages?
English: capsicum
Telugu: Shimla mirapakaya/ doddu mirapakaya
Malayalam: kuda mulagu
Kannada: donne menasinakaayi
Bengali: Shimla mirch
Marathi: dhobli mirchi
Hindi: simla mirch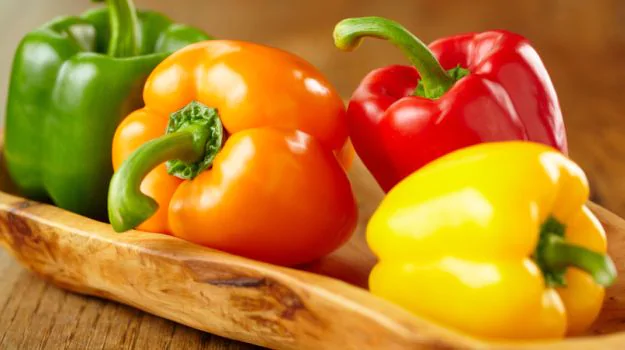 About Capsicum: Capsicum is the genus of pepper plants. It belongs to the nightshade family. Capsicum has a sweet and tangy flavor. Capsicums come in different colors: red, green, yellow, orange, purple/black. It is a rich source of vitamin C, A, B6, carbohydrates, protein. Capsicum is also a great source of antioxidants.
Benefits:
– Protects eye health
– Prevents anemia
– Reduces anxiety
– Prevents cancer
– Boosts immunity
– Improves bone health
– Aids in weight loss
Uses:
– You can make curry –https://youtu.be/O4Fg0gUC4CE
– Can make chutney –https://youtu.be/E5kNk6il-Kg
– You can make fry –https://youtu.be/KyBwSmdbyZQ
– Can make stuffed capsicum –https://youtu.be/Xbe2vGbIquQ
– You can make capsicum rice –https://youtu.be/mI9G7wjnStI
– Can make capsicum pakoda (snack recipe) –https://youtu.be/D1ssSROK8Bo
– You can make capsicum rings –https://youtu.be/rbeOXHFTjnA