What is it called in different languages?
English: java plum
Tamil: kottainaval/ nagai
Marathi: jambul
Malayalam: nara
Kannada: dulle nerale
Telugu: neredu pandu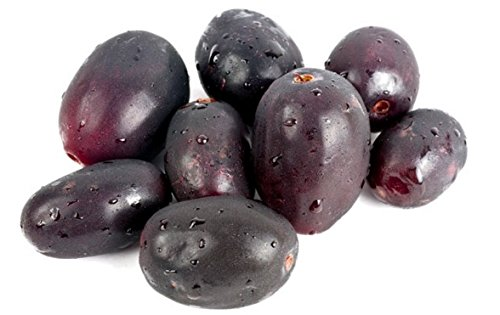 About java plum: Java plum has many common names like black plum, jamun fruit, Malabar plum, black berry, purple plum, jambu, jambolan. The scientific name of java plum is Syzygium cumini. It naturally grows in India, Srilanka and Australia. Java plum has dark purple color and sweet-sour taste. It is a great source of vitamin C, carbohydrates, magnesium, vitamin B6, phosphorus. Java plum acts as a natural mouth freshener.
Benefits:
– Treats diabetes
– Produces antioxidants
– Reduces risk of cancer
– Treats diarrhea
– Improves blood circulation
– Protects dental health
– Prevents worm diseases
Uses:
– You can make jam –https://youtu.be/UDEMaEEGNHw
– You can make ice cream –https://youtu.be/u81uDtyrPjI
– Can make smoothie –https://youtu.be/jHloTCSURb4
– You can make laddu (sweet recipe) –https://youtu.be/cVM03SujPqY
– Can make cake –https://youtu.be/62B6JBWlN8Y
– You can make halwa –https://youtu.be/5rJiXN11zJ4