What is it called in different languages?
Telugu: bachali kura
Hindi: poi saag
Bengali: pui shak
Tamil: kodi pasalai
Kannada: basale soppu
English: Malabar spinach / buffalo spinach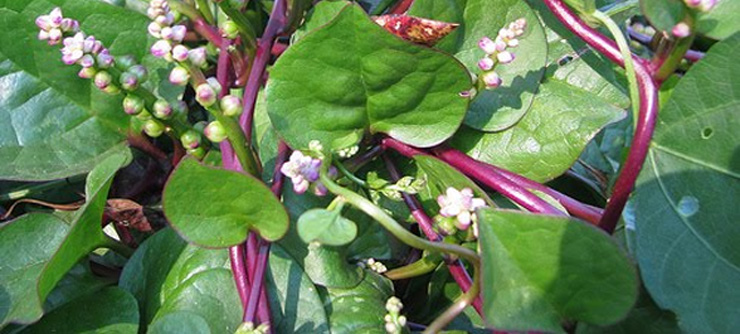 About kodi pasalai: The other common names of kodi pasalai are chicken weed, climbing spinach, vine spinach and Malabar spinach. The scientific name of kodi pasalai is Basella Alba. It is a rich source of calcium, iron, vitamin C, A, and many other essential nutrients. Kodi pasalai also contains oxalic acid. The leaves are very fleshy, thick, and juicy. These leaves have a crispy peppery and citrus mixed taste.
Benefits:
– Cures thyroid
– Gives relief from urinary problems
– Good medicine for hiccups and vomiting
– Reduces liver-related problems
– Melts kidney stones and prevents kidney related problems
– Good for bone health
Uses:
– You can make Dal –https://youtu.be/0pdmvO_h8u8
– Can make fry –https://youtu.be/uB2idBzExn0
– You can make curry –https://youtu.be/iAT4v4cr1l4
– Can make chutney –https://youtu.be/80CpWS7PAaM
– You can make fritters (snack item)-https://youtu.be/hRn0FyIRhNg