What is it called in different languages?
English: ajawain leaves
Tamil: karpooravalli, omavalli
Telugu: oma aaku
Hindi: aojwan/ ajama patta
Kannada: doddapatre soppu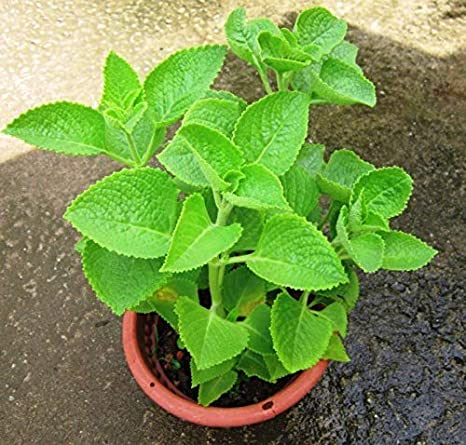 About ajwain leaves: The scientific name of ajwain leaves is Trachyspermum ammi. The other common name of ajwain leaves is Indian borage. The leaves have bitter and pungent taste. Ajwain leaves have lot of medicinal uses and benefits. These leaves posse's antiseptic and antifungal properties. Ajwain leaves are rich source of sodium, dietary fiber and proteins.
Benefits:
– Fights stomach ache
– Natural mouth freshener
– Hydrates your body
– Helps digestion
– Cures cough and cold
– Improves your immunity
– Aids weight loss
– Protects respiratory health
– Maintains skin health
– Heals wounds and scars (as it is a good antiseptic)
Uses:
– You can make chutney –https://youtu.be/6W_Udg46Q6Y
– Can make health drink –https://youtu.be/Q07hKbYYds0
– You can make curry –https://youtu.be/9BoirMYhxYg
– Can make snacks –https://youtu.be/Fp39hEW41tc
– You can make soup –https://youtu.be/uH1Ib7TVlS4