What is it called in different languages?
English: chayote squash/ chayote
Telugu: seema vankaya
Kannada: seeme bandanekaye
Tamil: seemai kathirikkai
Malayalam: sheema kathrika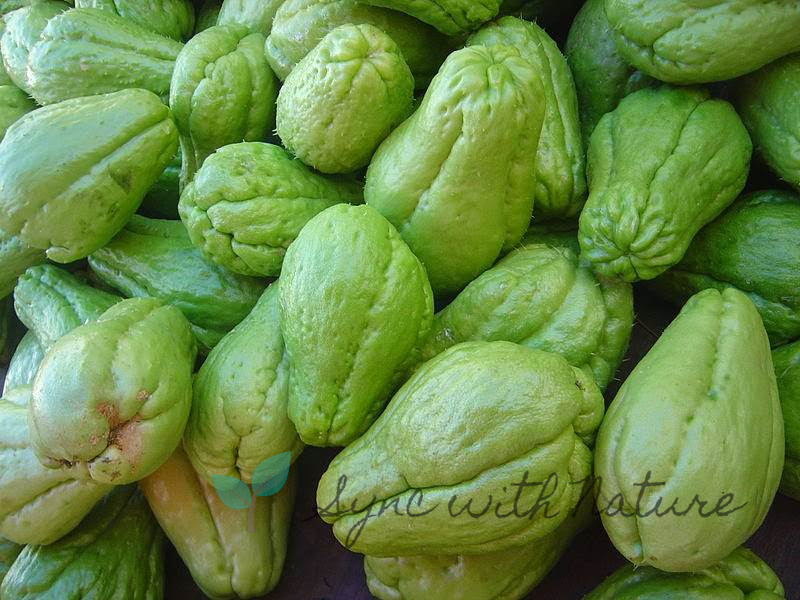 About chow chow: The other common names of chow chow are chayote squash, mirliton, squash or chocho. It belongs to gourd family Cucurbitaceae. Chow chow is a rich source of vitamin C. It is also a good source of folate, vitamin B6, K and minerals like potassium, manganese, zinc and copper. Chow chow is rich in antioxidants like quercetin, myricetin, morin and kaempferol.
Benefits:
– Promotes heart health
– Controls blood sugar levels
– Supports a healthy pregnancy
– Acts as an anticancer agent
– Prevents premature aging
– Supports liver functioning
– Keeps you fit and healthy
– Good for digestive system
Uses:
– You can make dal –https://youtu.be/Jxx9Xcj2NVI
– Can make curry –https://youtu.be/8wJ2crkDcwg
– You can make chutney –https://youtu.be/nFfBvTvKpT0
– Can make snacks –https://youtu.be/uBY-wZAQ7AQ
– You can make chow chow bath –https://youtu.be/-hKMXLp7WyU
– Can make stir fry –https://youtu.be/r6TnyYIRIzg