What is it called in different languages?
Telugu: kobbari kaya
Tamil: thengai
Malayalam: Thenga
Hindi: nariyal
English: coconut
Bengali: narcole
Oriya: nadia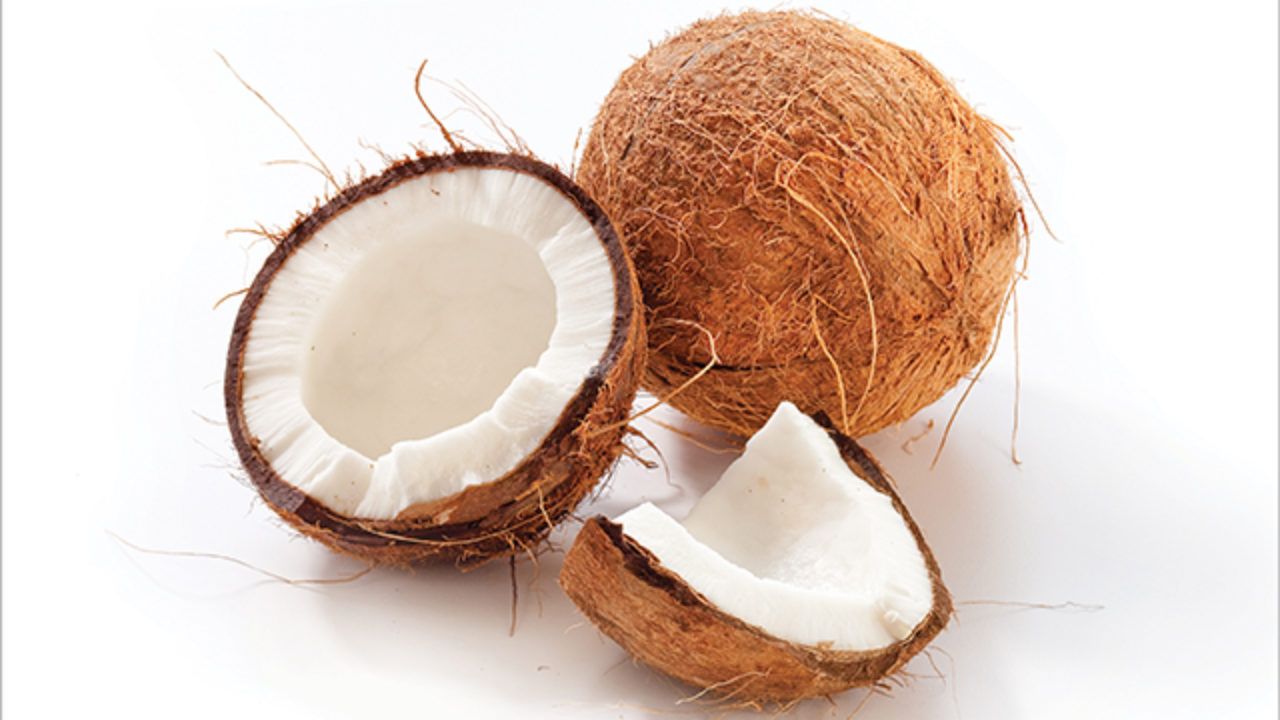 About coconut: Coconut is the fruit of coconut palm whose botanical name is Cocos Nucifera. It is a rich source of proteins, fiber, copper, magnesium, phosphorus, fat, carbs, selenium, iron, potassium. You can have the whole coconut, the raw meat is taken out of the shell and processed to produce milk, cream, etc. Dried coconut is usually grated and used in cooking or baking. Coconut has a slightly sweet taste.
Benefits:
– Provides good fats
– Aids in weight loss
– Keeps you hydrated
– Fights against bacteria
– Ensures bone health and dental health
– Cures scalp infections
Uses:
– You can make cookies –https://youtu.be/EaGxZWBXHho
– Can make laddu (sweet recipe) –https://youtu.be/RYfzUW-Tbm4
– You can make curry- https://youtu.be/01HsLIfbMk4
– You can make chutney –https://youtu.be/oP6U692zKQA
– Can make pulav –https://youtu.be/Czbz9jbU6nE
– You can make halwa –https://youtu.be/fsWfep-HtQU
– Can make snacks –https://youtu.be/7LOVeVg3xjY
– You can make cake –https://youtu.be/-3fEjd3Q2U4