What is it called in different languages?
Hindi: gunda/ lasoda
Bengali: bahanari
Telugu: nakkera
Tamil: vidi
English: sebesten/ glue berry
Gujarati: vadagunda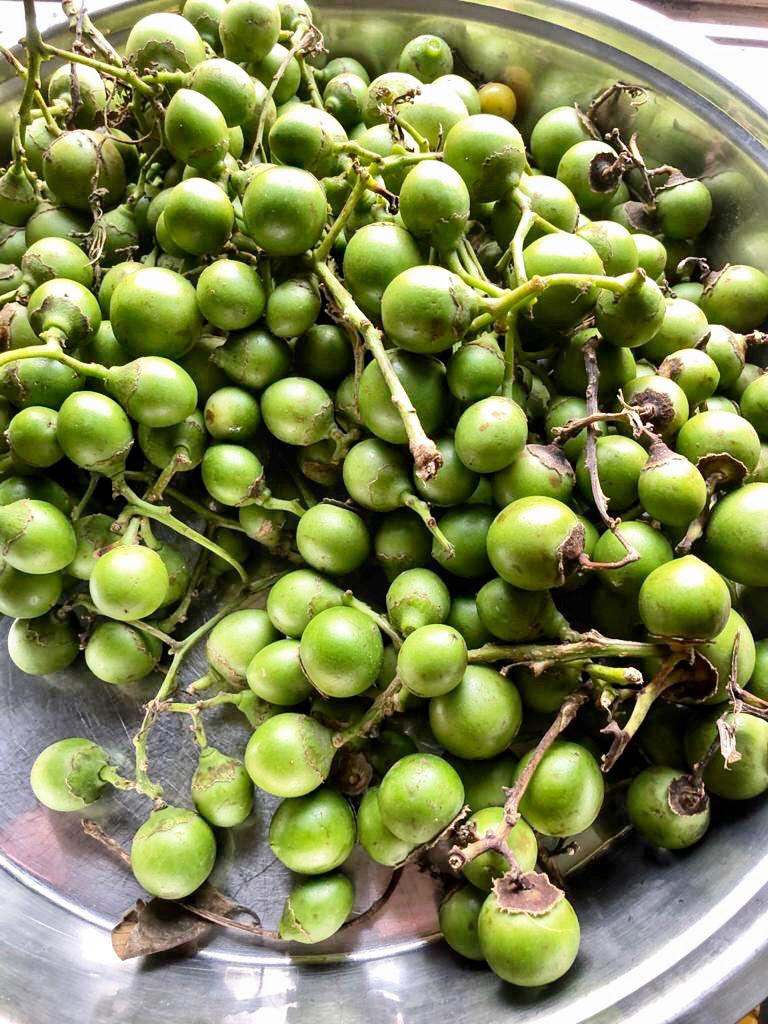 About gunda: The botanical name of gunda is Cordia dichotoma forst. It is a fruit of the genus of shrubs called Cordia. This gunda fruit belongs to the borage family. The common name of gunda is Fragrant manjack. Gunda is a glossy-green colored fruit with a jelly like pulp. It has a sour taste with a fragrant fruity aroma. Gunda fruit is used mostly in Andhra cuisine for making pickles.
Benefits:
– Good diabetic patients
– Delays effects of aging
– Treats cough
– Relieves colic pain
– Treats fever
– Heals wounds
– Clears intestinal worms
– Treats asthma
Uses:
– Can make pickle –https://youtu.be/N50WPyLofmI
– You can make curry –https://youtu.be/dgCnh8wPolc