What is it called in different languages?
English: lotus root
Hindi: kamal kakri
Telugu: thamara veru
Tamil: tamarai ver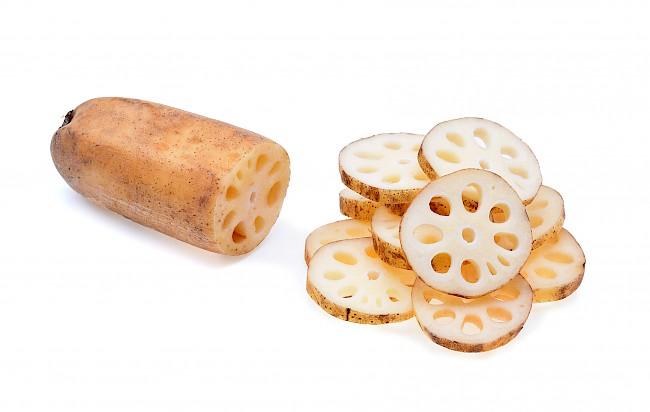 About lotus root: The botanical name of the lotus is nelumbium speciousum. It belongs to the Nelumbonaceae family. Lotus root is more commonly known as kamal kakri in India. Lotus root is edible which has a crunchy texture and slightly sweet taste. It is a rich source of fiber, potassium, iron, vitamin B, C.
Benefits:
– Regulates blood pressure levels
– Boosts your immune system
– Improves digestion
– Treats respiratory problems
– Cures fungal disinfections
– Protects your heart health
Uses:
– You can make curry –https://youtu.be/M0jFUCi_mT8
– Can make fry –https://youtu.be/Z7lyvHwSMkA
– You can make chips –https://youtu.be/POH6KdgByps
– Can make cutlet –https://youtu.be/EvKgVqNAc-w
– You can make yogurt chutney –https://youtu.be/pXt-TwNgOTM