What is it called in other languages?
Hindi: Kanphata/ Kanphuti
Marathi: Kanphuti/ Shibjal
Bengali: Lataphatkari
Telugu: Suddakakara/ Ekkkudutige
Oriya: Sakralata
Tamil: Mudakathan keerai
Sanskrit: Bunnuchchhe, indravalli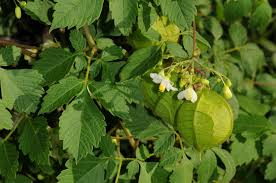 About Mudakathan keerai: Modakanthan keerai is technically referred to as an herb but Indians use the leaves of this plant in a few dishes. The common name of Mudakathan keerai is balloon vine, heart seed vine. It has a bitter taste. These leaves are a rich source of protein, fat, carbs, minerals, calcium. The main special benefit of Mudakathan keerai is its ability to treat joint pains.
Benefits:
– Cures menstrual problems
– Reduces constipation
– Prevents graying of hair
– Enhances your skin health
– Fights against bacterial diseases
– Reduces inflammation
– Can be used for cancer therapy
– Reduces anxiety
Uses:
– You can make dosa –https://youtu.be/GF3_QiaBZZg
– Can prepare soup –https://youtu.be/3liLNHAjT0M
– You make juice and refreshment drinks
– Leaves of this plant have its use in many medicinal purposes