What is it called in different languages?
English: dragon stalk yam
Telugu: adavi dumpa
Marathi: shevla
Hindi: jungli suran
Kannada: kaadu suvarnagadde
Malayalam: kattucena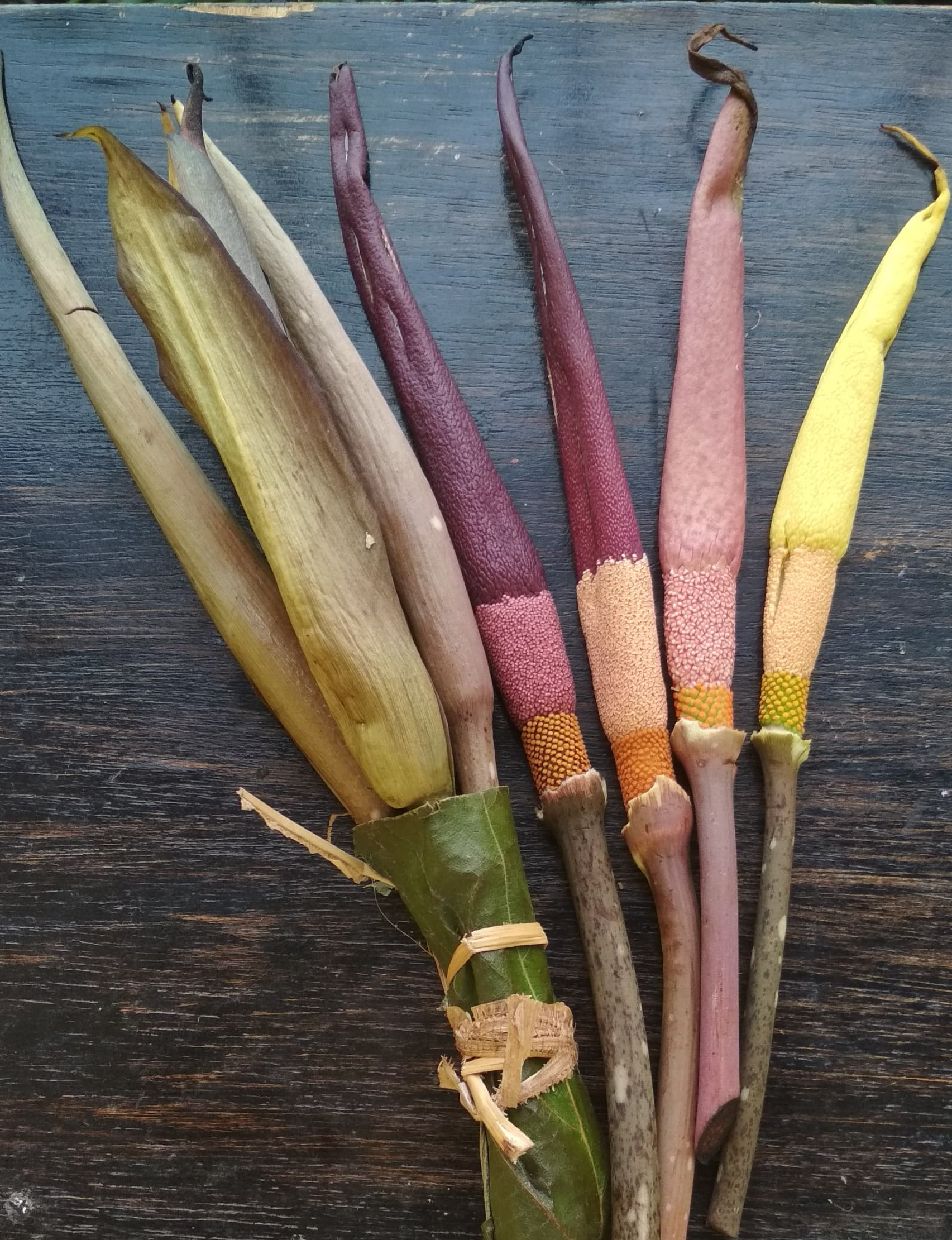 About Shevla: The scientific name of Shevla is Amorphophallus commutatus. It belongs to the Araceae family. Other common names of Shevla are dragon stalk yam, mogari kanda. It has a single stalk with a spathe and hollow spadix inside and has an earthy, meaty taste. Rich source of fiber, vitamin D, B12. Shevla is a popular seasonal vegetable in Maharashtra.
Benefits:
– Prevents bacterial infections
– Boosts your immune system
– Cures scabies (external application of paste)
– Cures high fever
Uses:
– You can make fry –https://youtu.be/bgfX_o8eL6M
– Can make curry  –https://youtu.be/5TQR-kUCtyw
– You can cook it along with prawns, mutton –https://youtu.be/Sp3Z1CqaEbk
** Do not try it raw, you would end up in the hospital.