What is it called in different languages?
Hindi: surajmukhi ka patta
Telugu: suryamukhi aakulu
English: sunflower leaves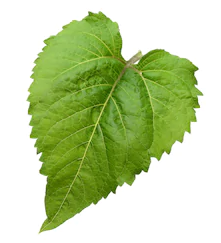 About sunflower leaves: The scientific name of sunflower is Helianthus Annuus. Sunflower leaves are rich in magnesium, potassium, iron, niacin. They are bitter in taste. You can use these leaves either directly or indirectly. Sunflower leaves tea is the most common one(it cures cough, cold, and kills stomach worms). The bitterness of sunflower leaves can be removed by boiling them.
Benefits:
– Cures malaria
– Prevents arthritis
– Treats gastroenteritis
– Cures pulmonary pneumonia
– Lowers respiratory tract problems
– Heals wounds and infections
– Reduces inflammation
– Acts as an antidote for insect and snake bites
– Heals bronchial cough
– Good for people suffering from migraine
Uses:
– You can make tea
– Can make chips –https://www.green-talk.com/experimenting-with-eating-sunflower-leaves/
– You can make curry –https://www.livestrong.com/article/483234-how-to-eat-sunflower/#:~:text=Eat%20the%20leaves%20of%20older,ribs%20of%20leaves%20before%20cooking.
– Can make salads