What is it called in different languages?
English: basmati rice
Telugu: basmati biyyam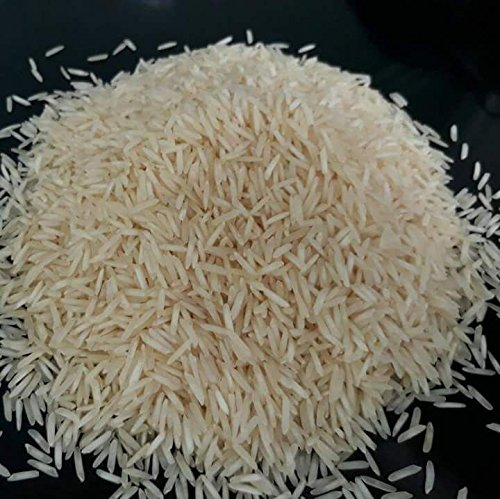 About basmati rice: Basmati rice is a long-aromatic rice variety. The origin of basmati rice is from India. India contributes nearly 70 percent of basmati rice production in the world. Basmati rice is cultivated mainly in the states of Punjab, Delhi, Uttar Pradesh, Himachal Pradesh, Jammu, and Kashmir. The word basmati is a Sanskrit and Hindi word that itself means fragrant. In earlier times basmati rice was known as Heer Ranja. There are 29 variants of basmati rice according to their own different color, flavor, texture, appearance, etc. basmati rice is a rich source of protein, carbs, fiber, folate, thiamine, copper, vitamin B6, zinc, magnesium, phosphorus.
Benefits:
– Manages diabetes
– Prevents cancer
– Protects heart health
– Manages weight
– Enhances digestion
– Promotes hormonal balance
– Regulates blood pressure levels
Uses:
– You can make biryani –https://youtu.be/S5Ngh6CFRmc
– Can make fried rice –https://youtu.be/aWArcqFI9ag
– You can make tomato rice –https://youtu.be/M3oJMzDvbzY
– Can make soya chunks pulao –https://youtu.be/669TgzC5_Gc
– You can make lemon rice –https://youtu.be/S582ox6c4l4
– Can make dosa –https://youtu.be/ftG4q-Wrzmc