What is it called in different languages?
English: brown rice
Telugu: dampudu biyyam
Tamil: Kaikuththalarisi
Hindi boora chawal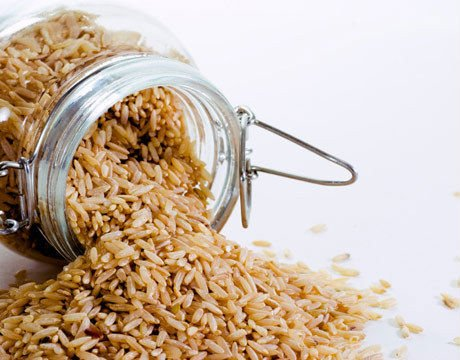 About brown rice: The other common name of brown rice is hulled rice. It has a light brown color with a nutty flavor and chewy texture. According to the American Journal of Clinical nutrition brown rice is the best choice in terms of both nutritional benefits and natural health benefits. It is a rich source of calcium, iron, manganese, magnesium, selenium, vitamin B1, B2, phosphorus.
Benefits:
– Good for diabetic patients
– Prevents the risk of colon cancer
– Lowers infections and inflammation
– Aids in weight loss
– Prevents constipation
– Reduces asthma symptoms
– Lowers risk of breast cancer
– Good for lactating women
– Enhances digestive health
– Protects heart health
– Prevents gallstones
– Improves functioning of the brain and nervous system
Uses:
– You can make pulav –https://youtu.be/j-qkr3oKW3s
– Can make dosa –https://youtu.be/ZMx3Pndi5zw
– You can make fried rice –https://youtu.be/vbLPztPSm5I
– Can make laddoo –https://youtu.be/3M4bFYZaWSw
– You can make Pongal –https://youtu.be/dBnisObZVAw
– Can make kheer –https://youtu.be/EOpErrlwlyI
– You can make roti –https://youtu.be/OECyop17B7M
– Can make gunta ponganalu (south Indian breakfast dish) –https://youtu.be/qXR35AN-VoE
– Can make tikki –https://youtu.be/a0yVs0L6hy0