What is it called in different languages?
Telugu: medi pandu
English: cluster fig
Hindi: gular
Sanskrit: udumbar/ jantuphal
Tamil: utumparam
Malayalam: aththi
Kannada: atti mara
Marathi: umbar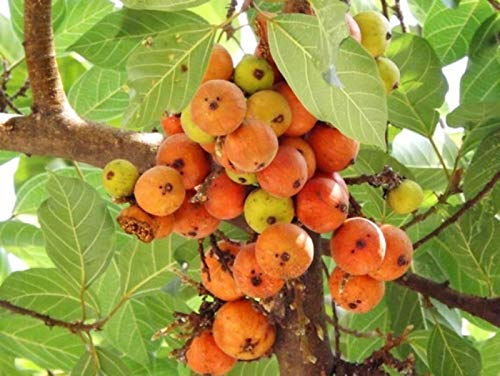 About cluster fig: The botanical name of cluster fig is Ficus Racemosa. Cluster fig belongs to Moraceae family. It has other common names as goolar fig, country fig, redwood fig. Cluster fig is a rich source of fiber, carbohydrates, calcium, iron, proteins, fat, ascorbic acid, vitamin A, B2, other essential minerals.
Benefits:
– Improves production of red blood cells
– Prevents anemia
– Improves mental ability
– Reduces sleeping disorders
– Acts as an energy booster
– Boosts your immune system
– Prevents heart-related diseases
– Reduces muscle problems
– Prevents cramps
– Treats chickenpox (external application)
– Aids swelling of ears (external application)
Uses:
– You can make curry –https://youtu.be/6A25KG27Nu0
– Can make fry –https://youtu.be/Q9n_u0R1olY
– You can make pickle –https://youtu.be/sINhq0cHPBs
– Can make cluster fig-65 (appetizer) –https://youtu.be/J6MFMIh0dUE