What is it called in different languages?
English: water apple
Telugu: gulaabijamikaayalu
Hindi: jambu
Tamil: panneer naval
Malayalam: jambakka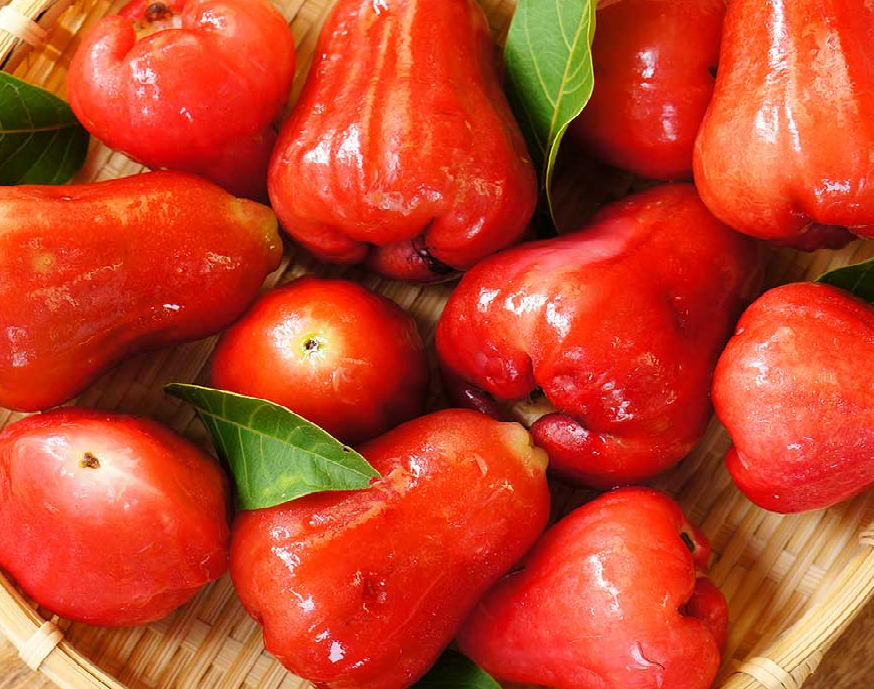 About water apple: The other common names of water apple are watery rose apple, rose apple. It is native to South Asian countries and tropical parts of India. It treats heart and liver disorders. The scientific name of water apple is Syzygium aqueum. It has a crunchy texture and sweet taste. Water apple is a rich source of vitamin C, A, iron, calcium, antioxidants.
Benefits:
– Boosts immune system
– Reduces risk of heart diseases
– Prevents constipation
– Heals muscle cramps
– Improves metabolism
– Hydrates body
– Cures liver damage
– Reduces cholesterol levels
Uses:
– You can make jam –https://youtu.be/5tjn2tiz3mE
– Can make pickle –https://youtu.be/-PwcooXSntM
– You can make milkshake –https://youtu.be/Q6K2UKck4z8