What is it called in different languages?
English: dew gram beans
Hindi: moth bean/ matki
Bengali: kheri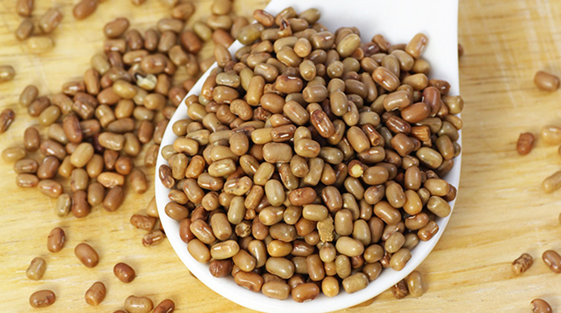 About dew gram beans: It is a herbaceous creeping annual plant (legume) commonly grown in arid and semi-arid regions in India. Dew gram beans belong to the Fabaceae family. The botanical name of dew gram beans is Vigna aconitifolia. They have yellow to brownish color with golden yellow flesh. Dew gram beans are rich sources of vitamin B9, iron, magnesium, manganese, calcium, isoleucine. Moth beans are very famous in Maharashtrian cuisine.
Benefits:
– Ensures bone health
– Enhances the immune system
– Lowers stress
– Aids in weight loss
– Boosts energy
– Repairs muscles
– Promotes bowel movement
Uses:
– You can make curry –https://youtu.be/OdEqTlJvwy4
– Can make vada –https://youtu.be/sGfx6eNj6LQ
– You can make dew gram beans dal rice –https://youtu.be/uD6kSVEeBgg
– Can make chat –https://youtu.be/GUAauk40G6U