What is it called in different languages?
English: garlic
Telugu: vellulli/ vellulli payalu
Hindi: lehsan/ lasun
Malayalam: veluthulli
Kannada: bellulli
Bengali: rasoon/ rashun
Tamil: poondu/ vellaipoondu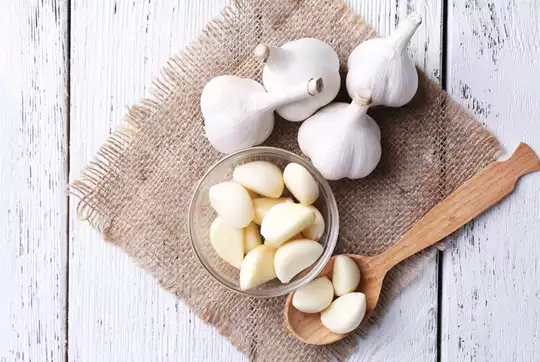 About garlic: It belongs to Allium (onion) family. Each segment of garlic is called clove. Garlic has a strong and delicious taste; it is a popular ingredient used in cooking. It is a great source of sulfur, manganese, vitamin C, B6, selenium, fiber and also contains traces of calcium, copper, phosphorus, iron.
Benefits:
– Cures common cold and combat sickness
– Regulates blood pressure levels
– Lowers risk of heart diseases
– Prevents Alzheimer's disease
– May increase your life span
– Detoxifies heavy metals in body and prevents organ damage
– Protects bone health
Uses:
– You can make paratha –https://youtu.be/jg1mSNsSAyU
– Can make pickle –https://youtu.be/HXXM4n10JQE
– You can make bread –https://youtu.be/H8MOTK9ztEc
– Can make soup –https://youtu.be/v8nMLeaPqG0
– You can make fry –https://youtu.be/oH4Z2rylO6k
– Can make garlic rice –https://youtu.be/keYtrQy1OVM
– You can make garlic chutney powder –https://youtu.be/yeAeHUZcLZM