WHAT IS IT CALLED IN OTHER LANGUAGES?
Telugu: Gongura
English: Sorrel leaves or Mesta
Marathi: Ambadi
Tamil: Pulichakeerai
Hindi: Pitwaa
Oriya: Kata Palanga
Bengali: Mestapat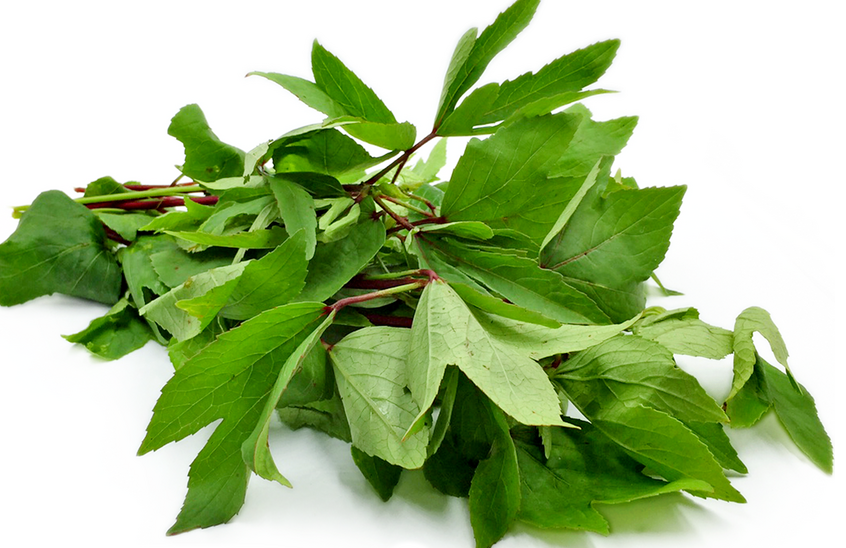 ABOUT GONGURA: Gongura is widely consumed in India. Gongura plant has its use for medicinal purposes. These leaves offer a mild green and tangy flavor. This leafy vegetable is an excellent source of folate, riboflavin, iron, zinc, antioxidants, and vitamins A, B6 and C.  Pachadi made with Gongura is a very popular dish in Andhra and Telangana.
BENEFITS:
–  Including this in your diet regularly, helps in improving your digestion
– It prevents cancer, inflammation, urinary tract infection and hypertension
– Consuming it on a regular basis strengthens your body immunity
– It reduces breast milk flow (for those who want to stop breastfeeding)
–  This is great for eyes as it is rich in vitamin A
– For me personally, it helps in regulating my periods.
USES:
– The seeds and stems of gongura plant find use in pharma and industrial applications
– Used in making chutney –https://youtu.be/r83fbJANzEc
– People use it in making dal –https://youtu.be/geG2V2A_jsM
– Used in making gongura powder –https://youtu.be/mdU9BFsMgnE
– Used in making pulihora –https://youtu.be/cbShjJ6liXQ
– If you are someone who loves non-vegetarian then you should definitely try Gongura cooked either with chicken or lamb.