WHAT IT IS CALLED IN OTHER LANGUAGES?
English: Annona reticulate or Soursop
Telugu: Ramaphalam
Sanskrit: Lavali
Hindi: Kapri or Ramphal or Luvun
Tamil: Ramachita
Oriya: Ramopholo
Bengali: Nona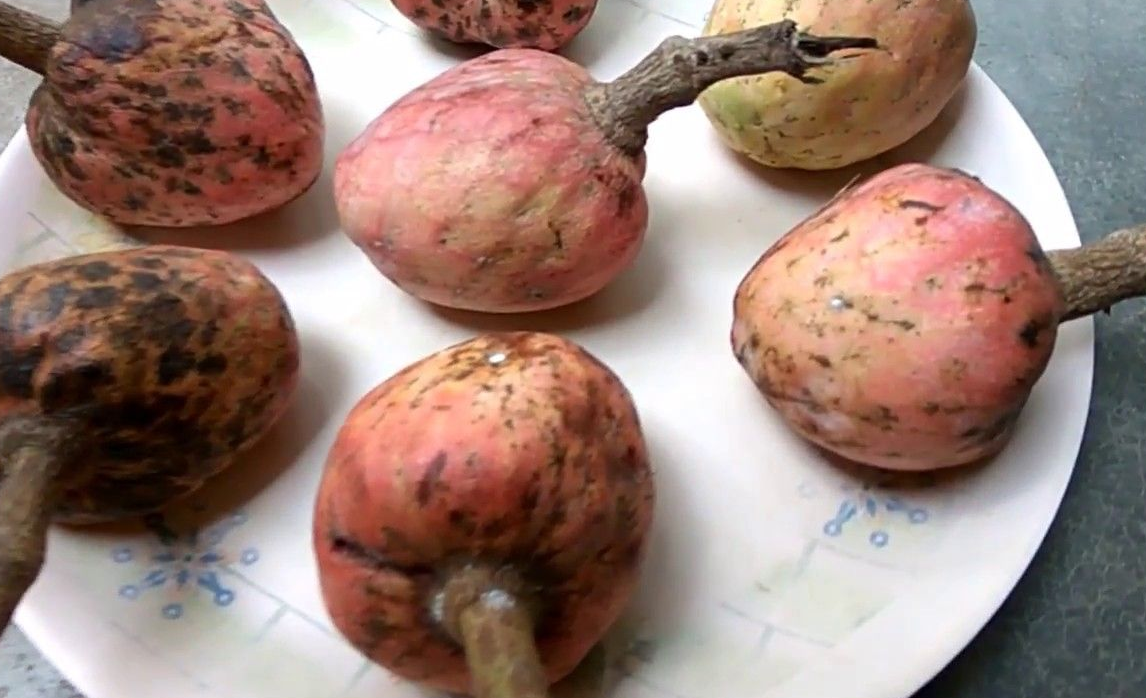 ABOUT RAMAPHAL: Ramaphal is also called as bullock's heart. It belongs to the same family as custard apple, which is known as the Annona family and has lesser seeds compared to custard apple. It is rich in antioxidants, vitamin C and B6, calcium, phosphorus, and iron. It consists of phytonutrients which are the special benefit of this fruit. This fruit is usually available in the winter season.
BENEFITS:
It enhances the immunity system.
Reduces the risk of cardiovascular problems on regular consumption.
Iron content in the fruit helps in the production of hemoglobin.
Neutralizes free radicals in the body.
It regulates blood pressure in the body.
USES: