WHAT IS IT CALLED IN DIFFERENT LANGUAGES?
Telugu: Panasa pandu
English: Jack fruit
Hindi: Kathal/ Panas
Tamil: Pala Pazham
Kannada: Halasina hannu
Bengali: Encchor/ Aanchar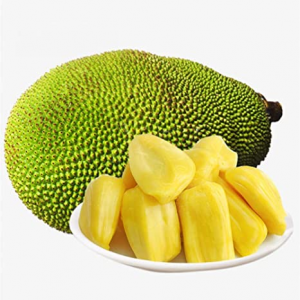 About: Jack fruit is the largest fruit in the world. People also call it a dinosaur egg as it looks large in size. Jack fruit belongs to the mulberry family. Jack fruit is a powerhouse of many nutrients and antioxidants, many of the people are not aware of the benefits of jack fruit. This fruit is a rich source of fiber, protein, vitamin B, potassium, iron, and calcium. It also contains phytonutrients like beta-carotene, which gives antioxidant properties to fruit. Consumption of this fruit is not safe for people who are allergic to birch pollen.
BENEFITS:
– Regulates blood sugar levels
– Fights and protects your body against diseases
– Boosts your immune system on regular consumption
– Enhances your skin health
– Prevents from cardiac diseases.
– Cures asthma, diarrhea, stomach ulcers
USES:
– You can make curry –https://youtu.be/PbE-E00HhaQ
– Can make pancake –https://youtu.be/yZiiGjySVFU
– You can make appam (a type of breakfast)- https://youtu.be/oJ3dKxfDi1Q
– Can make ice cream –https://youtu.be/AV8M5Zj_2GI
– You can make sweet –https://youtu.be/y0gCHqshMpk
– Can prepare dosa –https://youtu.be/jiASvxHHrwg
– You can make crispy chips-https://youtu.be/pvj4Jm2ulQQ