What is it called in different languages?
Bengali: banmahuva
English: butter fruit
Hindi: jangli moha
Telugu: ippi pandu/ vippa pandu
Malayalam: irippa /ilippa
Punjabi: mahua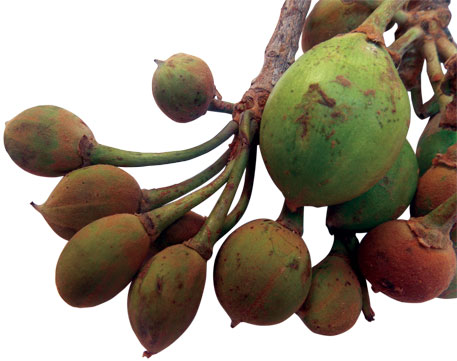 About mahua: The scientific name of mahua is Madhuca longifolia. The other common names of mahua are ippe, moa fruit, mabua butter fruit. This fruit is loaded with active compounds which provide tremendous medicinal and ayurvedic value. Mahua is a rich source of proteins, fat, fiber, carbohydrates.
Benefits:
– Cures stomach ulcers
– Good for skin health
– Protects dental health
– Good for diabetic patients
– Cures epilepsy
– Protects liver health
– Ensures health
Uses:
– You can make laddu –https://youtu.be/wUEweeheAm4
– Can make curry –https://youtu.be/mW3aGm_hLHE
– You can make kheer –https://youtu.be/gTYfdalofmo
– Can make puri –https://youtu.be/t6jjx9GGqKU