WHAT IS IT CALLED IN OTHER LANGUAGES?
Telugu: Thella galjeeru
English: Hog weed
Hindi: Gadapurna /Thikri
Kannada: Komme gida
Marathi: Ghetuli/ Vasuchmuli
Oriya: Nalipuruni
Sanskrit: Bhauma/ Kathilaka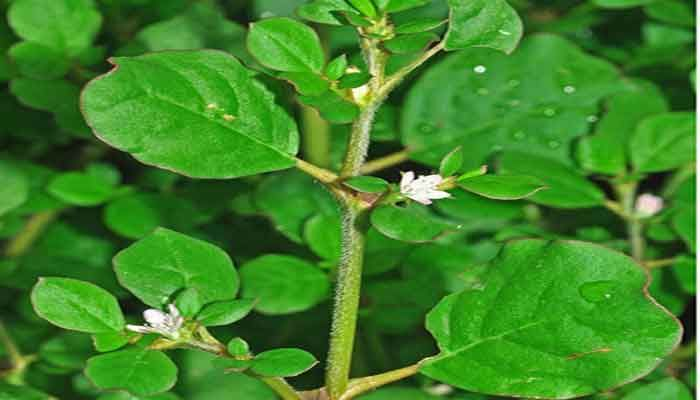 ABOUT THELLA GALIJEERU AAKU: The common name of thella galijeeru aaku is punarnava. The word punarnava means "something that revives the body and brings the youth back". It is mostly used in Ayurveda because of its tremendous health benefits. For treatment purposes, people use the leaves, aerial parts, and the root of the plant. The leaves of this plant are commonly used as a vegetable in many parts of India. This leafy veggie is rich in iron, protein, sodium, calcium, and vitamin C.
BENEFITS:
– It is good for the liver, kidneys, and eyes.
– On regular consumption of punarnava prevents you from heart strokes/heart failure.
– It cures impotence
– Making punarnava as a part of your regular diet helps with stomach disorders.
– It is good for diabetic patients.
– Applying punarnava oil prevents pre-graying of hair.
– It strengthens the digestive system.
– The best remedy for urinary tract infections.
– It is good for obesity patients.
USES:
– You can make dal –https://youtu.be/wvQKVZQRrjU
– People use these leaves to make curry (with tomato) –https://youtu.be/dnW8gyb8Olg
– You can make chutney –https://youtu.be/1TcX1PsQIJc
–  For having good health benefits you can make a special health drink(kashayam) –https://youtu.be/dUBbpHs8M_Q